Beschrijving
But more, the Q200 revolutionizes the charging of your batteries with "Flashcode" features !
For several years, Skyrc offers the use of applications on smartphones to make the load easier to program.
The SkyRC Q200 offers, when you save a charge program, to print a label with a flashcode.
Then, you only need to scan the label to start the charge. Have you ever seen easier?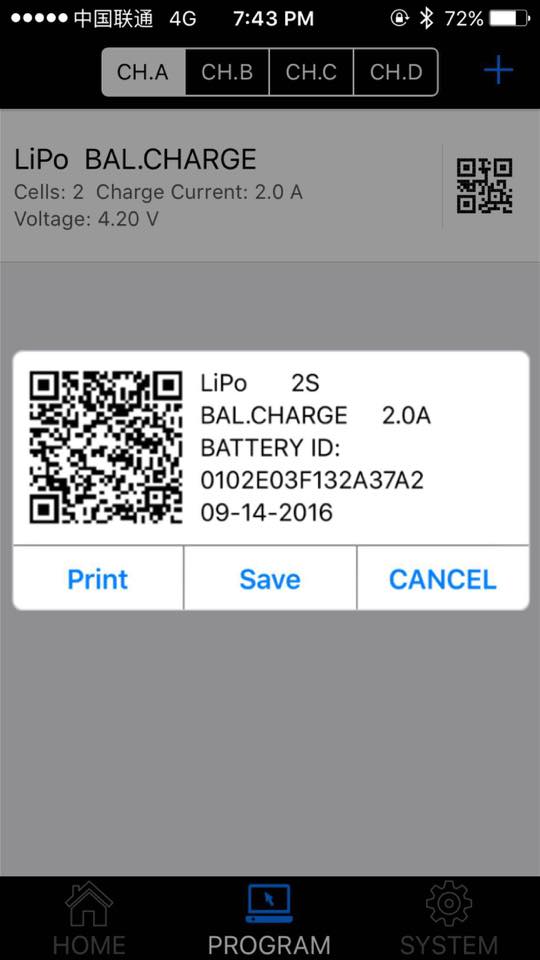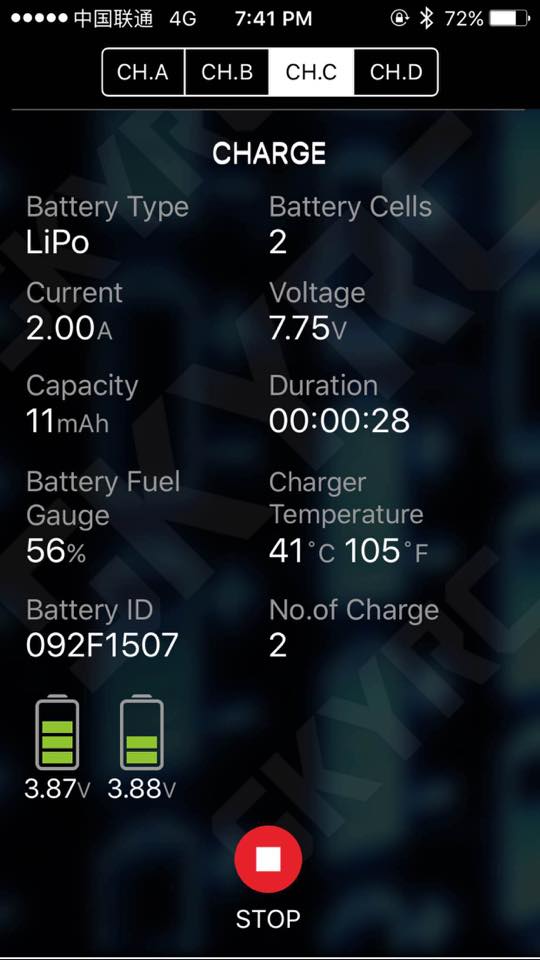 Belangrijke eigenschappen
Q200 charger features a BlueTooth connectivity. You may operate and monitor the crage/discharge process from your PC or your mobile device. A free application is available on the AppStore and on Google Play.
Specificaties
Input Voltage : AC100-240V / DC 11 -18V
Charge Circuit Power

DC Input :CH A/CH B: 100W CH C/CH D: 50W
AC Input : CH A+CH C=100W CH B+CH D=100W CH A/CH B: 50-100W CH C/CH D: 0-50W

Discharge Circuit Power : 4 x 10W
Charge Current Range : CH A/CH B 0.1-10A CH C/CH D 0.1-5A
Discharge Current Range : 0.1-2Ax 4
Current Drian for Balancing : Max 200mA/cell
Trickle Charging Current : 50mA-300mA & OFF
LiPo/LiFe/Lilon/LiHV Battery Cell Count : 1-6S
NiMH/NiCd Battery Cell Count : 1-15S
Pb Battery Voltage : 2-20V
Dimension : 197x182x71mm
Weight : 1325g